Ways to Help
Hampton & Hampton Hill Voluntary Care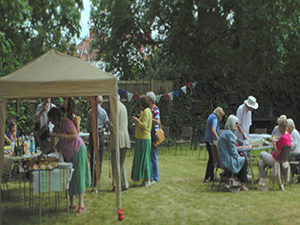 Hampton & Hampton Hill Voluntary Care manages Greenwood Community Centre and relies on a small team of staff supported by volunteers. The involvement of volunteers is essential to maintain the services we offer to the community .
Volunteers do many things to make our charity work effectively including using their personal cars to drive less able people to important meetings, especially health appointments. We also have volunteers driving our mini buses and accompanied always by another volunteer acting as an escort to help passengers who need a little support.
Some volunteers work in the office; some collect donations at Sainsbury's stores in Hampton and others undertake fundraising activities on their own initiative.
In total we have around 120 volunteers all doing their little bit for the local community and you would be very welcome to join us.
Communication Site
Volunteers currently registered with Hampton & Hampton Hill Voluntary Care can access our internal Communication Site using their personal log on details.
Here you will find:
Organisational updates, information and news
Volunteer guidance
Staff blogs
Opportunities to work on collaborative tasks
Online feedback and reporting
Photo gallery from the team
We Need V
oluntary Drivers & Escorts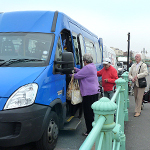 We need volunteers who are prepared to use their own car to take others less able to use public transport to reach doctors, hospitals, chiropodists or other important appointments.
A contribution to mileage is offered and advice and training given. If you are willing to do this once or twice a month contact us on 020 8979 9662 and we can arrange to meet to offer more details.
We also need volunteers to act as passenger assistants on our shopping buses to accompany our users to local supermarkets to aid them, where necessary, in collecting and taking their purchases home. We also have trips out to local places of interest and escorts are need on these trips too.
If you are willing able to be trained to drive our buses you would also be welcome.
To help with our minibus services contact Allison Peirce, our Transport Coordinator, on 020 8979 9662 for information on becoming a driver or a passenger assistant.
We Need
Voluntary Befrienders
Our Befriending Service provides supportive, reliable relationships to people who otherwise would be lonely and socially isolated. We need volunteers for our befriending team for both face-to-face befriending and telephone support.
If you are interested in becoming a befriender come and have chat to Pauline Hollis on 020 8979 9662 who will explain what the commitment is and the training and support we provide our volunteers.
There are a number of checks we have to go through and there is a requirement that the training is completed successfully before you take on the responsibility of supporting a local person.
Volunteer:

Fred Newton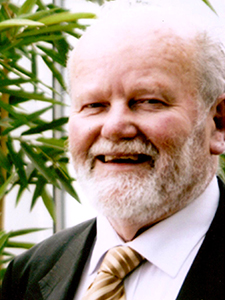 Sometimes it is best to see or hear the words of someone who has become a volunteer to understand the benefits to all parties by becoming a Befriender and Fred Newton is one.
"Befriending calls for mutual respect and shared interests can help to form a bond. My befriendee, Bob, and I were both widowers in our 80's and long term residents in the local area. We found we had common interests and it was a pleasure for me to share Bob's interest in boats and his families involvement in the Dunkirk Evacuation.
I particularly thank Hampton & Hampton Hill Voluntary Care for promoting the befriending project and enabling me to serve a real leader of men. My final words are do consider befriending, you get every bit as much out as you put in". Fred Newton, Volunteer Befriender
Join our volunteer team today – its doesn't take much to help support your local community!