---
We are linked to other local organisations, many of which use Greenwood Community Centre for meetings. Many have supported us by organising fund raising events and have given us help over many years. We are a part of the local community and would like to give something back by showing upcoming events through this page.
If you are holding an event please contact us and we will be very happy to include it on this list without charge.
Coming up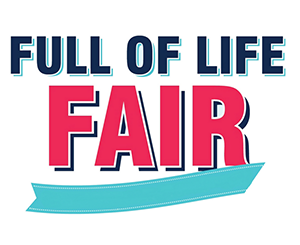 Full of Life Fair
The annual Full of Life Fair is Richmond upon Thames' flagship event for residents aged over 55. It is a great opportunity to get information and advice from businesses, charities and community groups from across the borough and to meet new people. You can also speak to Council staff directly about key local services.
About the fair
Join us at the Full of Life Fair on Friday 4 October at the RFU, Twickenham. There will be 80 stalls plus activities and workshops, as well as a free café for all residents aged 55+. Registration will open on Monday 2 September
Date: Friday 4 October 2019
Time: 10am to 4pm
Location: The Rose Suite, RFU Twickenham Stadium, 200 Whitton Road, Twickenham TW2 7BA
Over 1,000 residents and carers attended the fair in 2018 to celebrate the contribution older residents make to the borough, and this year will be no different.
---
GET INVOLVED IN THE LOCAL COMMUNITY
ABOUT THE ROADSHOW
For the first time, Richmond Council is extending the annual Full of Life programme to help people explore the opportunities available to get involved in their local communities.
The Full of Life Community Action mini fairs are designed to bring together Richmond upon Thames' voluntary groups and charities, with neighbours from their local communities who have time to give as they reach retirement and older age.
A large majority of our residents retire in excellent physical health and with a wealth of skills that could make a huge difference to the work that goes on in our borough's communities. With the new roadshow programme, we are looking to match these residents with local groups and help make them aware of the opportunities that are available, at all levels of commitment.
The mini fairs are also designed to give both individuals and groups the chance to benefit from the Full of Life programme, even if they don't feel the main fair (with over 80 stallholders and over 1000 visitors) is feasible or the right fit for them.
THE EVENTS
Richmond Council, with support from Richmond Council for Voluntary Services (RCVS), will be hosting four mini fairs around the borough in the two weeks either side of the main Full of Life Fair (Friday 4 October). Local groups/charities are invited to apply to attend as a stallholder.

Hampton, Greenwood Centre – Monday 23 September, 1-4pm
Twickenham, Age UK – Thursday 26 September, 1-4pm
Richmond, RHACC – Thursday 10 October, 1-4pm
Barnes, Kitson Hall – Friday 11 October, 11am-2pm

More Information